Welcome to the show notes for the Niles episode of Season 1 of Café Nervosa. We hope you enjoy the podcast!
Podcast Episode Synopsis: We are talking about how freaking great David Hyde Pierce is, and how psychiatry is viewed in the 90s.
We start by talking about how Niles serves the show Frasier. Niles is Frasier's inner voice when we need to see what is going on in Frasier's head. He is useful to the show structurally in this way. Niles is also more of all the alienating characteristics we associate with Frasier than Frasier is. This makes Frasier more approachable and relatable to the audience.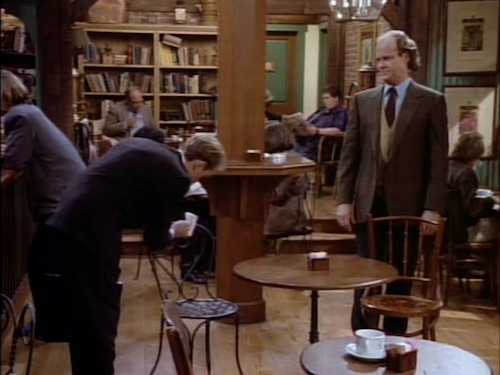 Niles is super adorable when he gets to let loose.
Where Frasier is a pop psychiatrist, Niles is the tie to the real practice psychiatry. He is an authority that Frasier turns to when he needs advice. Niles also says great things like "be they."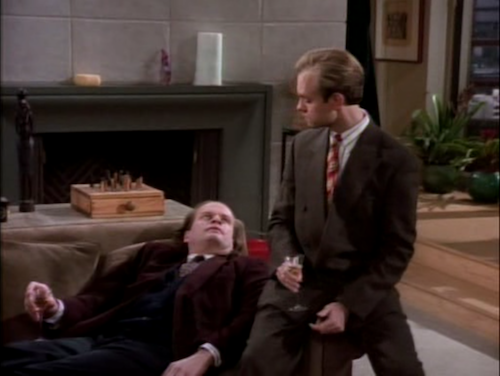 It's interesting to see early Niles because he is more of an outline of the character we will come to love. His foibles are quirks, but not an integrated part of his character.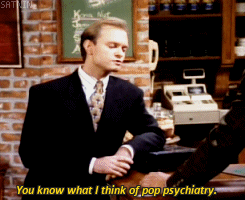 Episodes to Check Out
"Frasier Crane's Day Off" and "A Mid-Winter Night's Dream"
Taryn's Patented Lilith Count
None. What a shame.