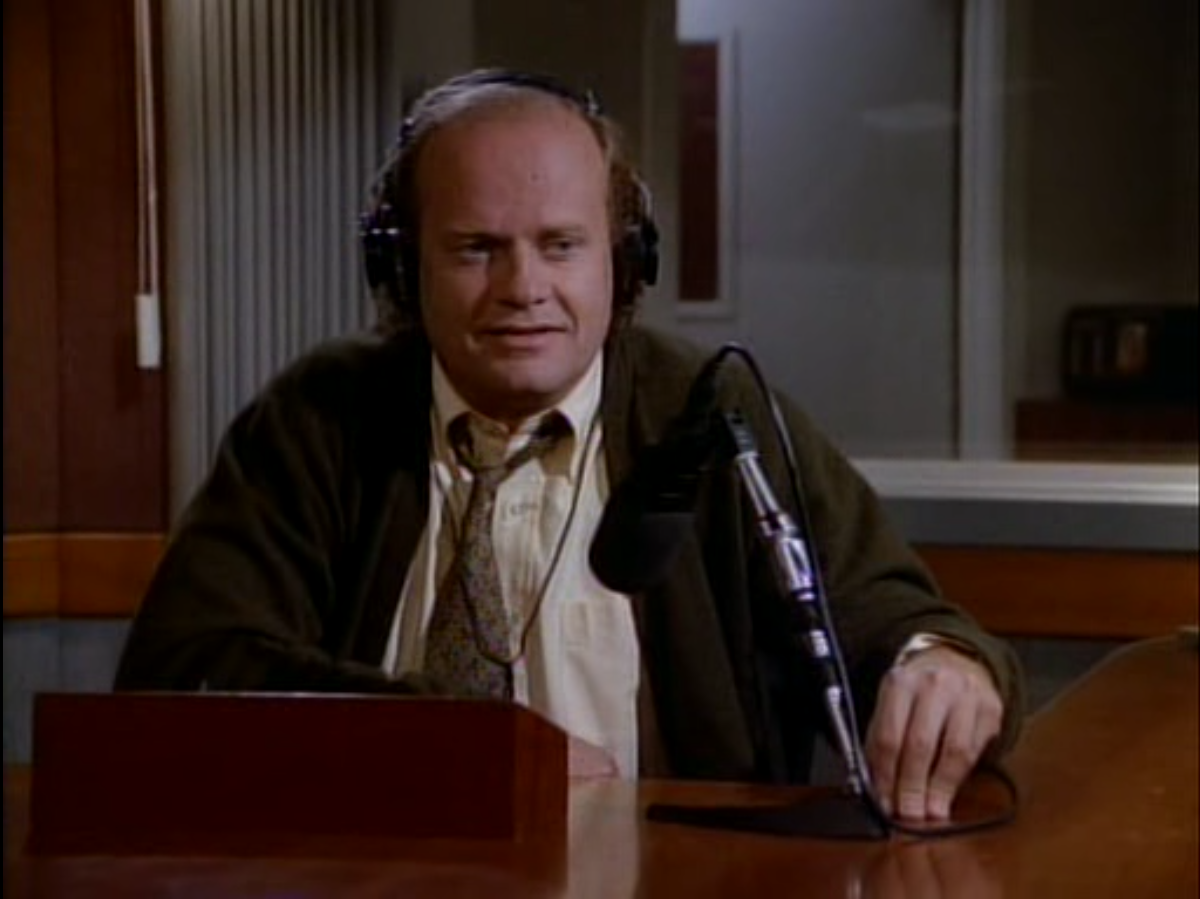 Welcome to the show notes for the Cast episode of Season 1 of Café Nervosa. We hope you enjoy the podcast!
Podcast Episode Synopsis: A little bit of Grammer talk, and then addressing the cast that we don't get to in other episodes. Callers, Noel, and Gil take centre stage.
Ugh, Kelsey Grammer. We have issues, guys. Due to his not great politics Lauren and I loooove to watch this gif of Grammer during a lecture. You are welcome.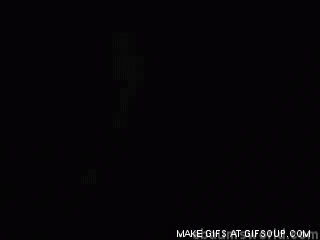 His crappiness aside, he is super talented and he lends his considerable talents to this guy who is both intolerable and loveable.
Frasier talk: he does try to be ethical. When he leans towards amoral behaviour he is often unable to do so, or not rewarded when he is able to go through with it.
EDITOR'S NOTE: Please note the moment when Taryn cracks herself up a little re: Kevin Eubanks.
We will talk more about Noel and Gil as the series goes on, but we are happy to see the world of Frasier being filled out.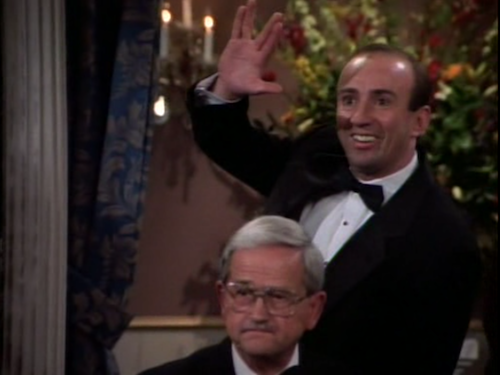 RIP Brittany Murphy.
I love fun factos. Get used to it. They will continue as the show does.
Thoughts on the Frasier Extended Universe. Let's have more women in all ways. Well, all ways except service jobs.
Episodes to Check Out
"Beloved Infidel" and "Frasier Crane's Day Off"
Taryn's Patented Lilith Count
1 Lilith call