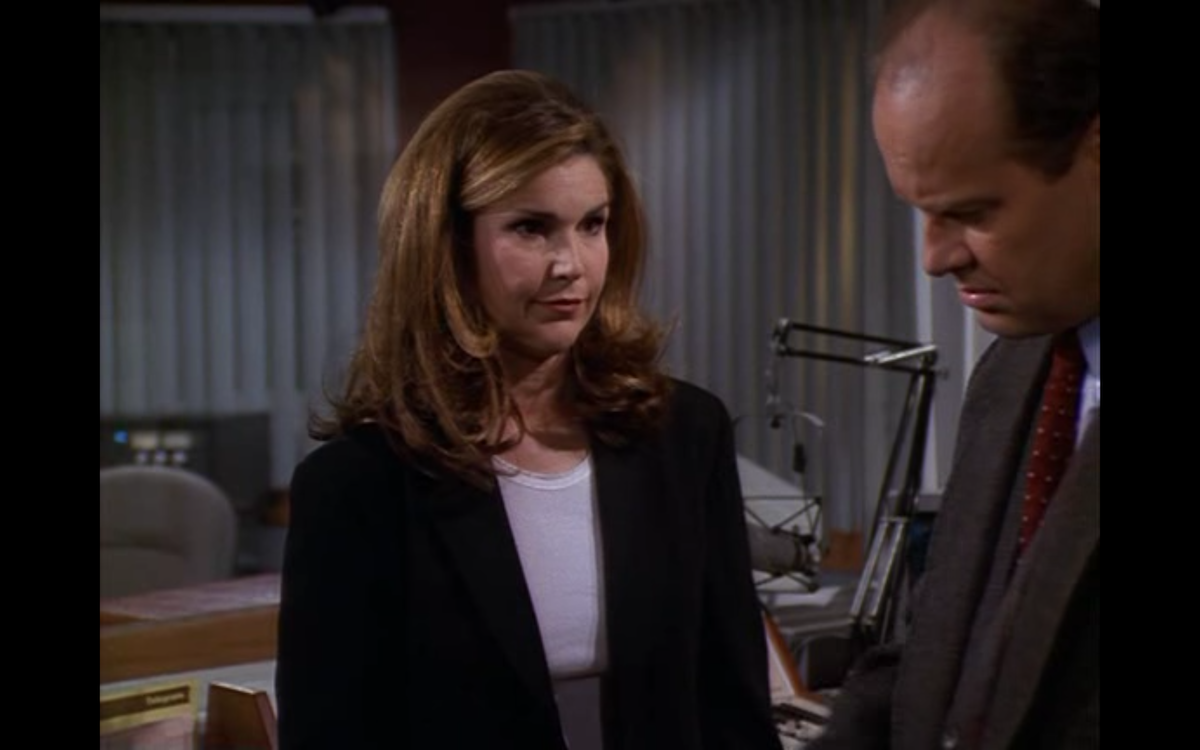 Podcast Episode Synopsis: We mostly talk about our favourite ladies from this season and then embarrass ourselves for your entertainment (we hope!).
I'm glad Lauren gets to talk more about Bebe Glaser. She is definitely an underrated character in the show and Lauren has a very impressive way of highlighting her that I very much appreciate.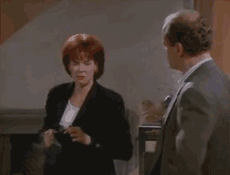 I think we maybe have talked about "It's Hard to Say Goodbye If You Won't Leave" almost as much as we have talked about "Look Before You Leap". And I love that we get a glimpse of Kate as a Horse Woman.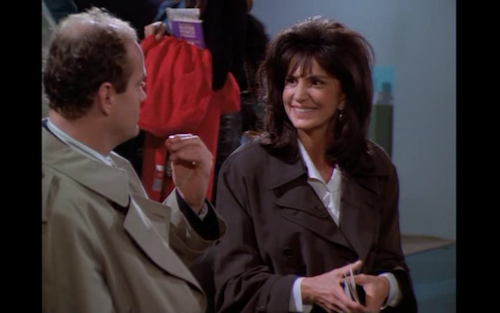 Did you think you would get out of here without us gushing about Roz? That was silly of you. You can hear in this clip that she is key to Frasier's success on the radio and her no nonsense approach is able to cut through Frasier's crap and produce a quality program. His ideals are no match for her know-how.
And just you wait, you thought you would also get out of here without more talk about "Look Before You Leap"? Silly you. The set up for this episode is classic peak Frasier. Everyone in the scene gets swept up in Frasier's rhetoric, including Frasier himself. A note about Daphne's haircut: it is nothing like Princess Diana's!? I get wanting to look like her and I get that this is supposed to be a ridiculous haircut she gets, but you have to actually cut your long hair if you want to try to get the Di.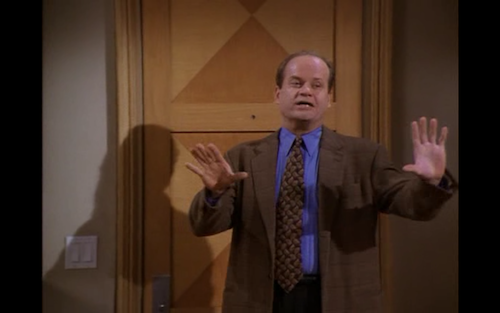 Episodes to Check Out
"Look Before You Leap" and "Martin Does it His Way"
What would a podcast in 2020 be without acknowledging that "things have been weird"? And with that, thank you for listening and we will see you next season. To quote Frasier "Goodnight everybody, we love you".