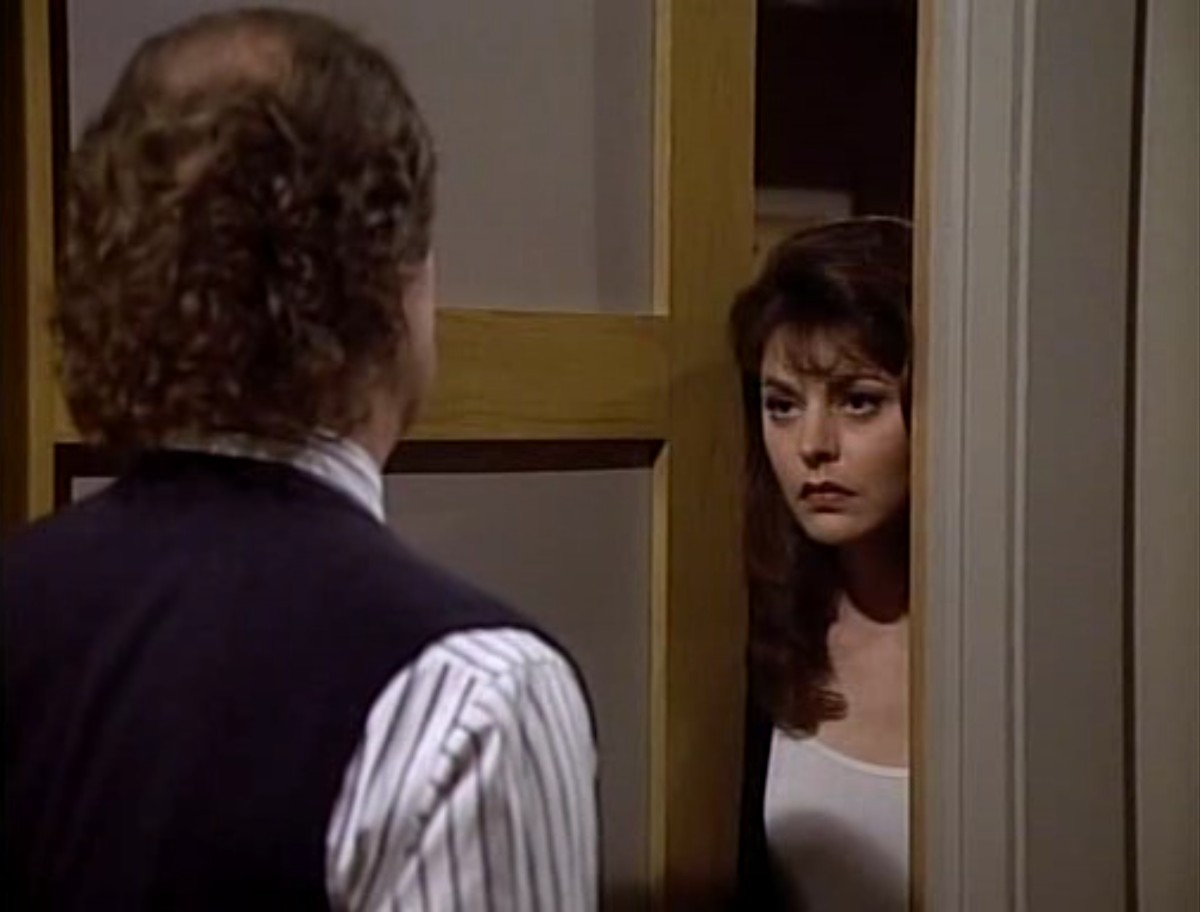 Welcome to the show notes for the Women episode of Season 2 of Café Nervosa. We hope you enjoy the podcast!
Podcast Episode Synopsis: In a switcheroo, I generously let Lauren talk about Lilith.

We start by talking about how Daphne has some sexual agency! And we discuss the upside of double standards. You go stalk that guy, Daphne.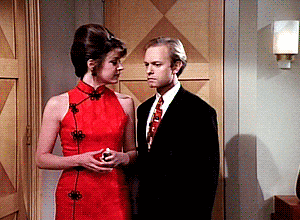 Speaking of stalkers: women can be anything! In "Someone to Watch Over Me" we get to see women be bodyguards, stalkers, and radio producers. There are some cheap shots at women in this episode, but overall, the message is that ladies are good at what they do. That's true even when they challenge (bogus) gender stereotypes with the work that they are doing. Ladies rule.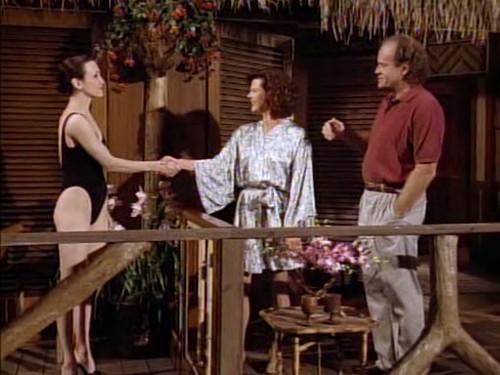 Now, here is the moment we (I) have all been waiting for! Lilith time! While on a sex vacation with Madeline Marshall, Frasier runs into Lilith and we get to spend some quality time with her. As per usual, she stands up for herself and admits she is happy that she is happy, something ladies are not often allowed to do.

Bebe Glazer is another bomb-ass woman on this show. She wears dope pant suits and gets results for her clients. She also uses what men think of women to get what she wants. AND she works the system. Never change, Bebe.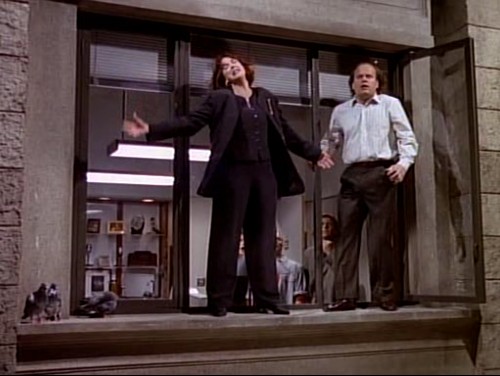 Thankfully, I get to talk about Lilith a little bit myself. I really love the power she exerts over Frasier and the confidence with which she does so. Niles is also controlled by a powerful woman, the invisible Maris. It is impressive how present an invisible woman can be in a show.

Episodes to Check Out
"Adventures in Paradise" and "Agents in America, Part III"

Taryn's Patented Lilith Count
Oh boy, basically too many to count! Let's say 200 times.