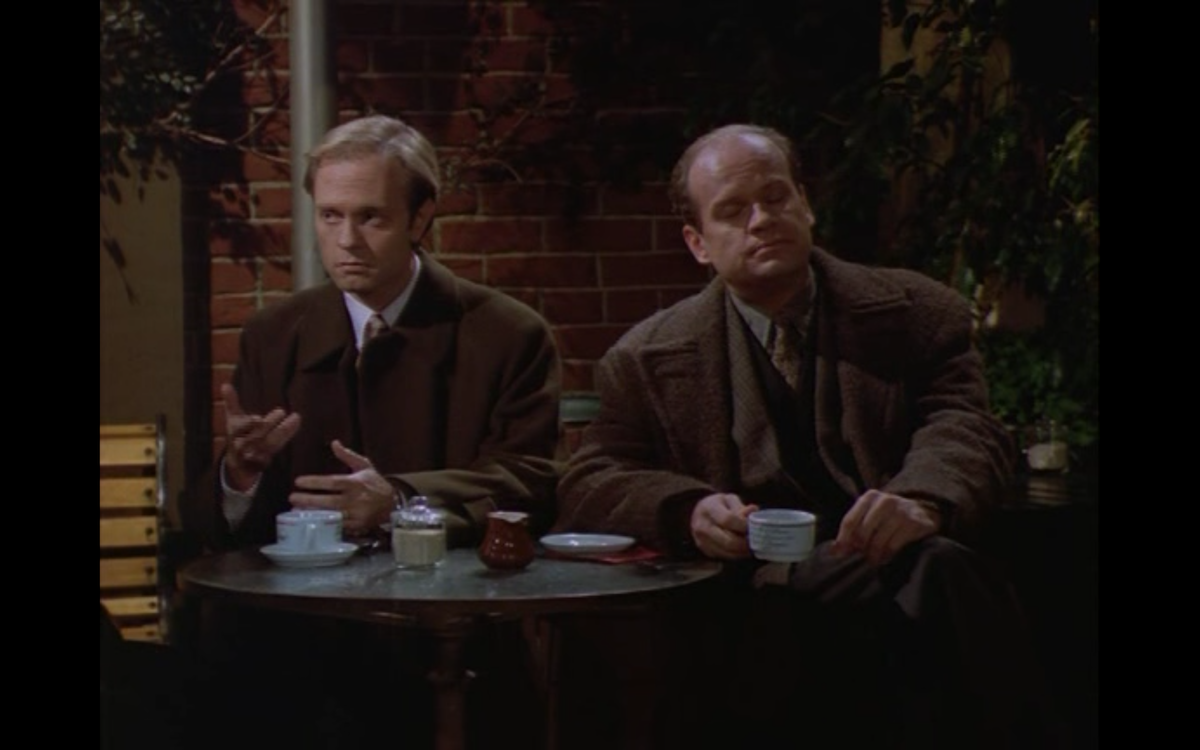 Podcast Episode Synopsis: We talk about Niles' new life without Maris and we discuss the importance of Niles Crané.
Well let's start it off with single Niles. This is a fun change for the character and allows David Hyde Pierce a bounty of opportunities to show off his amazing talents. Also, I would pay money to see Niles in jeans. They're probably 90s tapered jeans, right?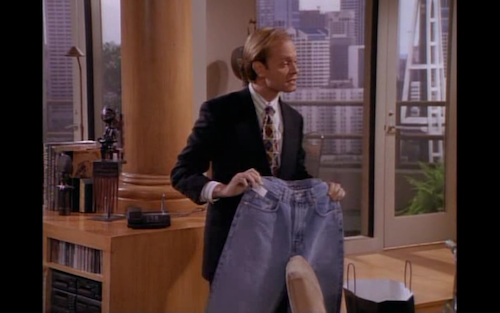 It's a lot of fun getting to hear more about the mythic Maris. The writers do a great job of making this caricature of a woman somewhat believable in just the right ways.
I can't wait for more Niles and Freddie stories. Watching this stuffy guy interact with a kid he loves a lot is catnip to me. Lauren uses the term "famous" quite loosely here in relation to Super Fudge.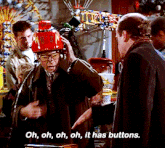 It's hard to overstate how much Niles Crané means to us. It's just really, really special.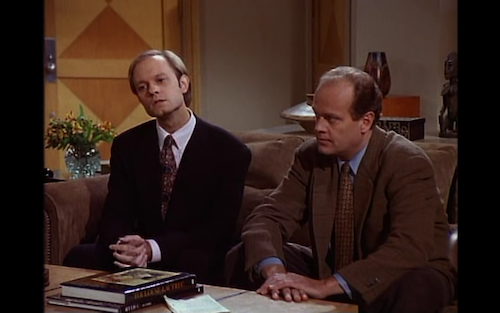 A note on cremains. Try as you might, basically you will definitely inhale some, AT BEST.
Episodes to check out:
"Martin Does it His Way" and "The Last Time I Saw Maris"