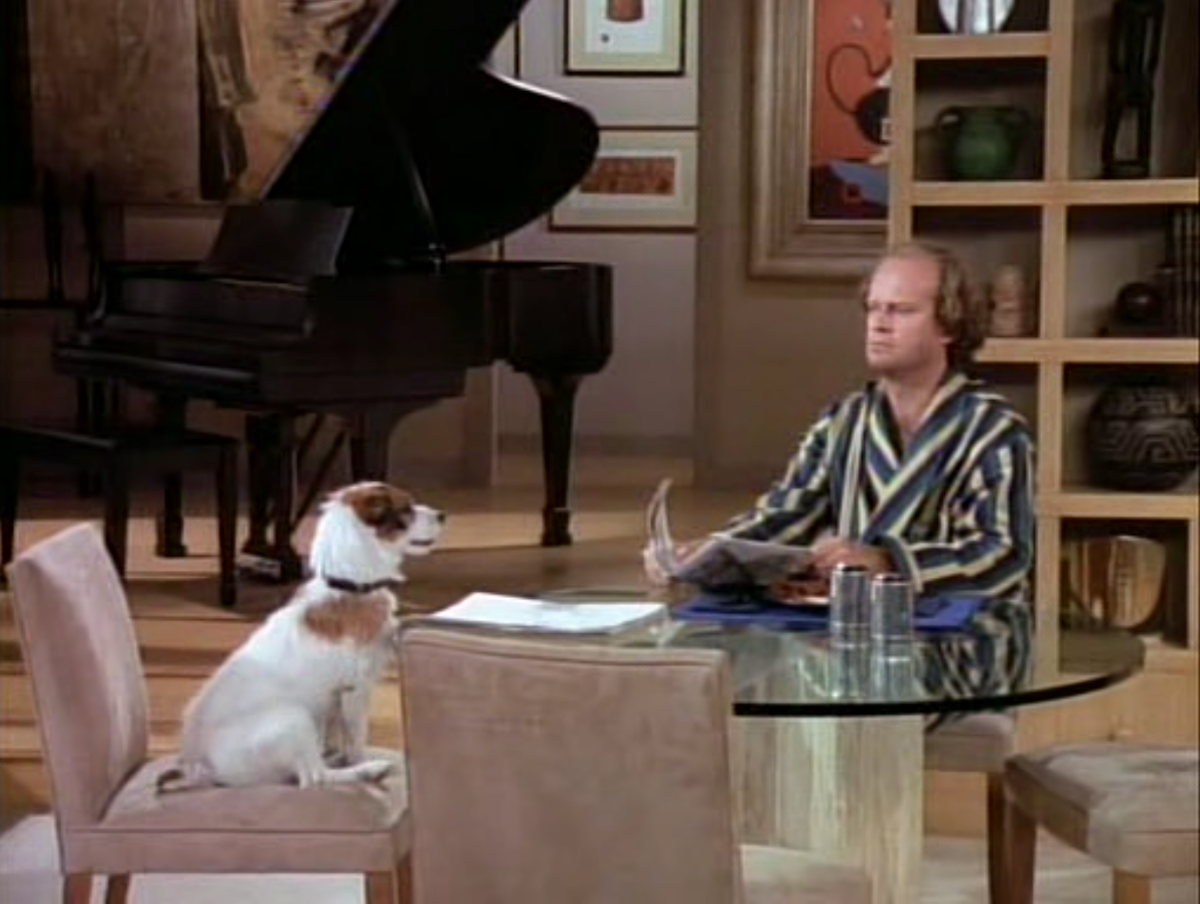 Welcome to the show notes for the Outtakes episode of Season 1 of Café Nervosa. We hope you enjoy the podcast!
Podcast Episode Synopsis: we wrap up season 1 of Frasier and talk about random stuff we didn't get to in the other episodes, also, we swear.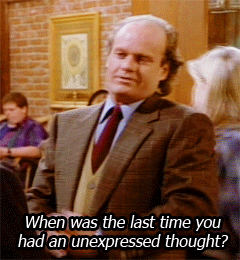 We love gallows humour. And Frasier uses it really well. My guess is some of the writers have dead parents.
Eddie is a super star of the show who is hard to talk about in a podcast because he is mostly a physical presence, so there are not clips. But this dog is fantastic and a whole character in the show.
Guys, Frasier's hair is sooooooo ugly. It is bozo the clown hair. Lauren has thoughts about 90s leading man hair.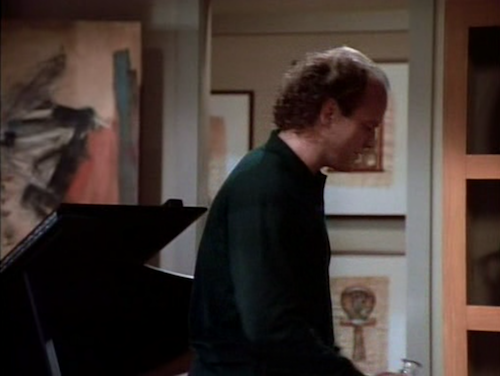 The fashion is also bonkers. I personally am on board for 90s fashion, but the enormous suits boggle the mind.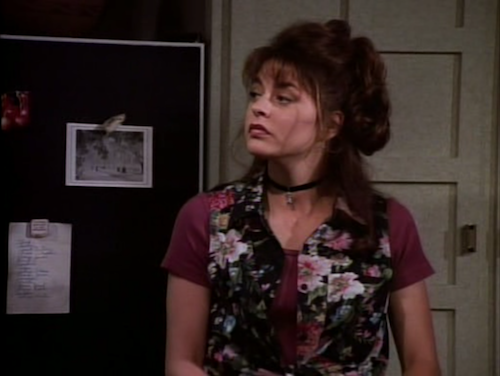 Episodes to Check Out
"The Show Where Lilith Comes Back" and "Travels with Martin"
Also be sure to check out one of the best episodes of the series "Dinner at Eight."
I would love to sit in a Hopeless Slackass. It sounds hella comfy.
We have compiled some of our fave outtakes. Boy, this is hard to listen to for the idiots on the tape
who say dumb crap.
Taryn's Patented Lilith Count
I will always do my best to bring up Lilith and so I have succeeded in stray jokes and final episode recommendations.