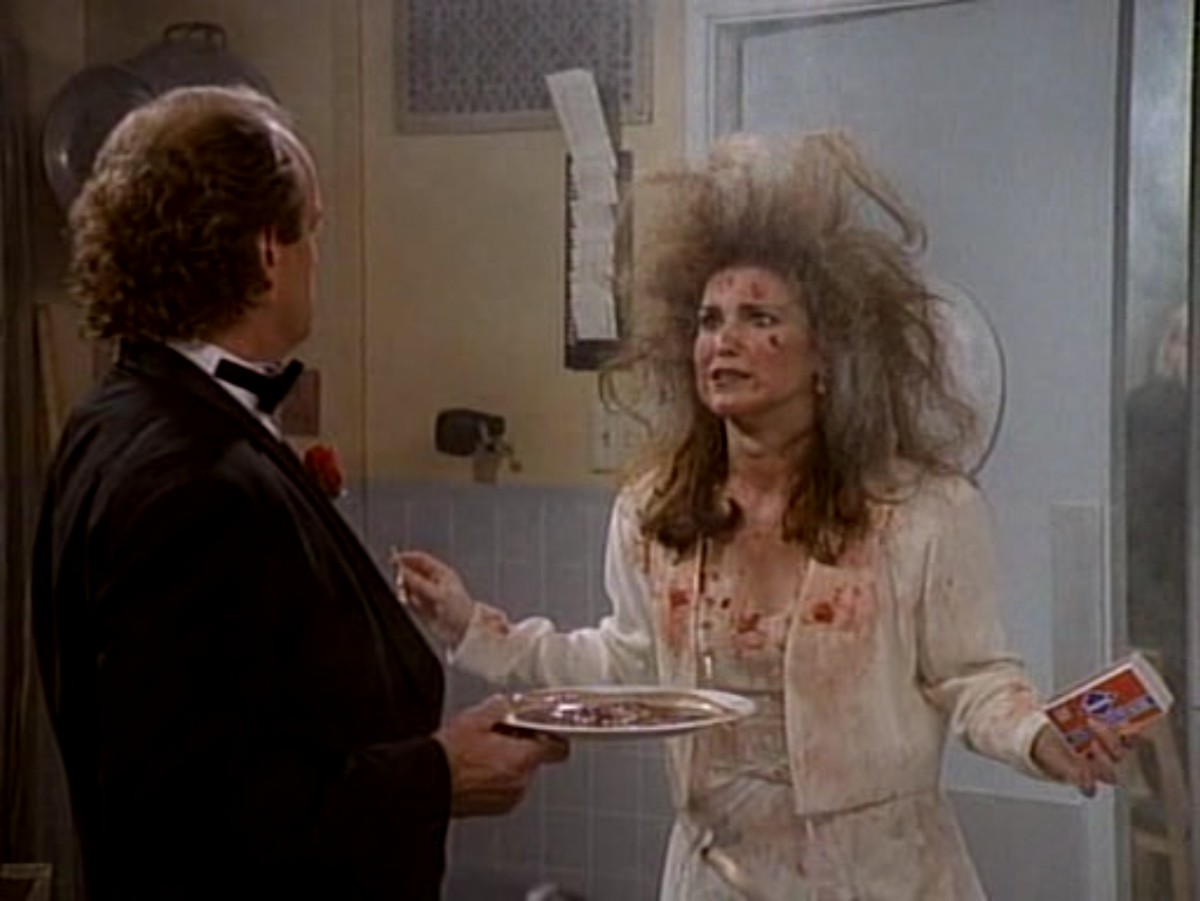 Welcome to the show notes for the Roz episode of Season 2 of Café Nervosa. We hope you enjoy the podcast!
Podcast Episode Synopsis: We get to talk about our fave person, Roz Doyle, so who cares about the specifics, it's a great episode.
It's the most wonderful time of the podcast! Roz is the show we really want to be watching, and so this is our fave podcast episode to make each season.

Lauren loves a good Roz gaslight. As she should. It's a great way for Frasier to kick off its second season.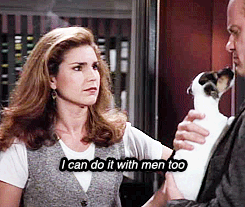 We ignore the crappiness of the episode "Roz in the Doghouse" (don't worry, we'll get to it) and talk about how great Roz is in this episode. As always, she does not give a fig about what you think about her. She believes in herself and will be the first person to stand up for herself. This is a woman that we should all aspire to be.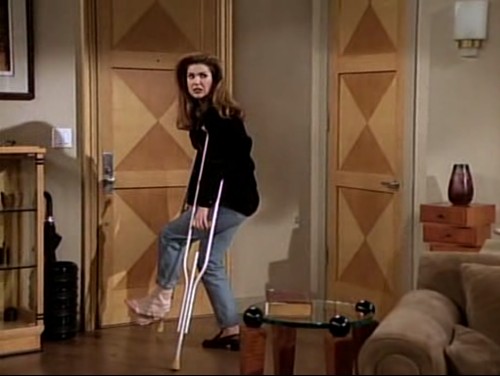 Watching Roz and Niles go head to head is always enjoyable and we are thankful that the writers of the show have picked up on their chemistry and are running with it. I think a letter writing campaign to give Peri Gilpin a retroactive Emmy for her performance in Frasier is in order. Who's with me?

It's not about Roz, but Frasier yelling "well blow me down" is one of my favourite line readings this season. Back to Roz! Her meeting Sam Malone is a really special. She is the Sam Malone of this show, and you can see how that is when they meet. And again, Peri Gilpin fully stands up to the formidable talents of a much more lauded actor. We apologize to ladies everywhere for constantly undervaluing them. Also for double standards.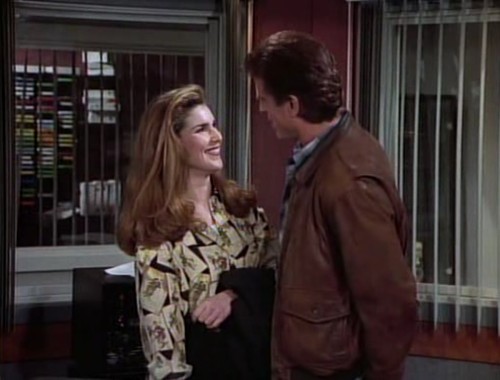 It's sort of shocking that we don't talk more about Roz getting blown up by cherries jubilee, because we really love it a lot.
Episodes to Check Out
"The Show Where Sam Shows Up" and "The Innkeepers"

Taryn's Patented Lilith Count
0, and we recognize that is a bummer because what a fearless team Roz and Lilith would be.