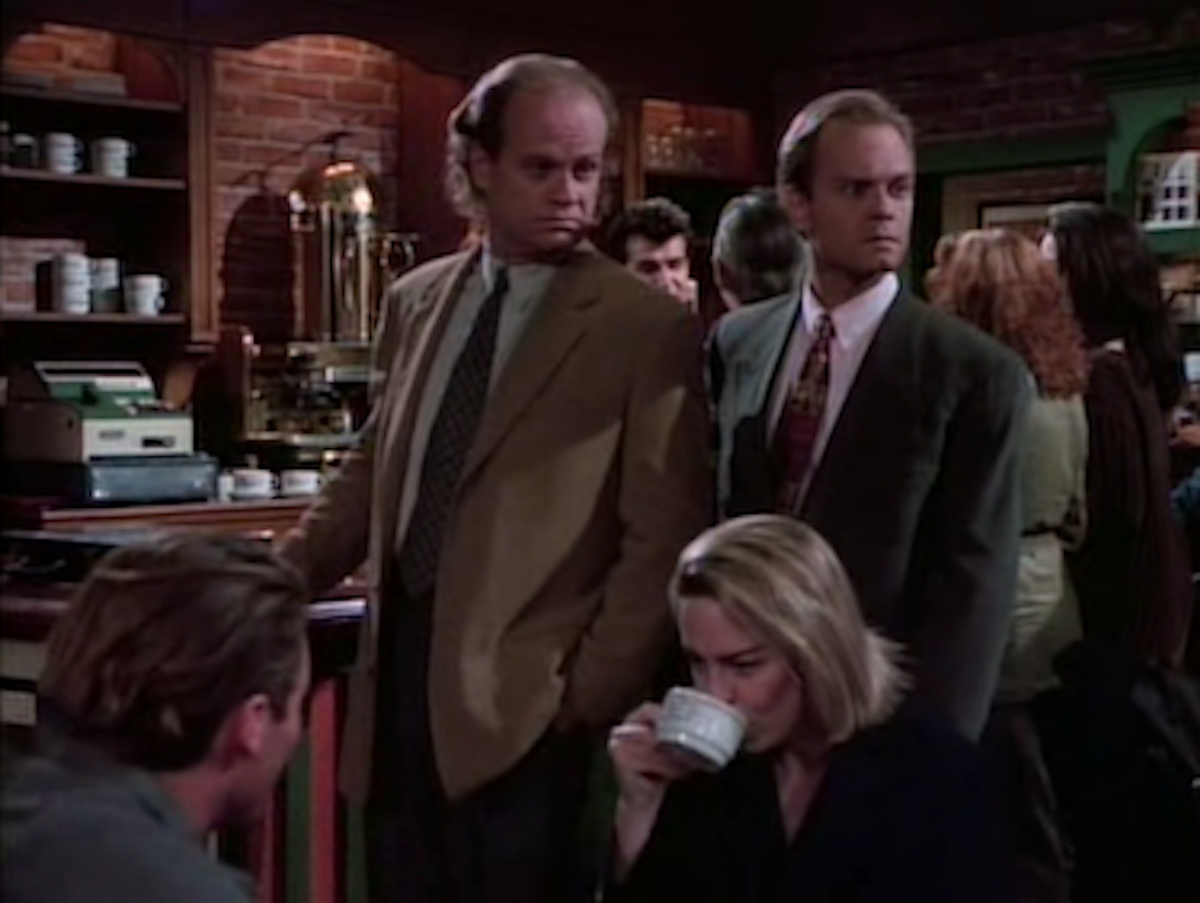 Welcome to the show notes for the Siblings episode of Season 1 of Café Nervosa. We hope you enjoy the podcast!
Podcast Episode Synopsis:  Two weirdly close sisters talk about their fave sibling relationship on TV.
Guys, Lauren is realllllly a Frasier. She knows it, but hates it, and that's fair. But just trust me on this one. I know best because I am a Niles.
The show does a great job of showing us how they have a deep-rooted relationship. While they have grown apart over the years, they easily come back together to be best friends.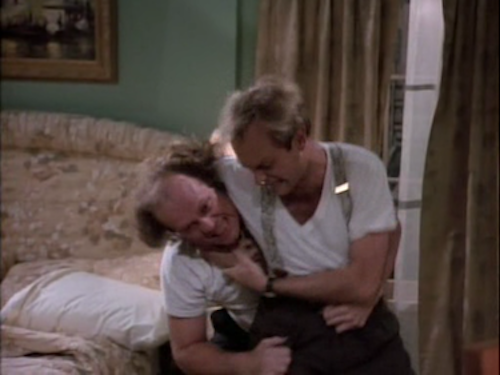 Niles is a great little brother character. He is able to pick at his brother in a way that only a little sibling could do and it not come off as bullying.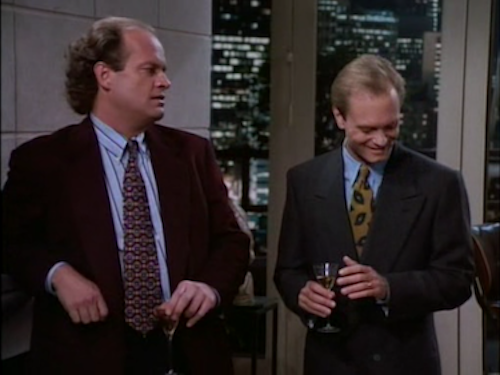 Even in the first season we get a full view of their relationship and the grievances they have with each other that stem from their childhood.
It's rather adorable when Frasier and Niles team up against Martin in fairly harmless ways. And even more adorable when they team up with Martin to be a loving family. We are super fans of families who like each other. Because we are one of those.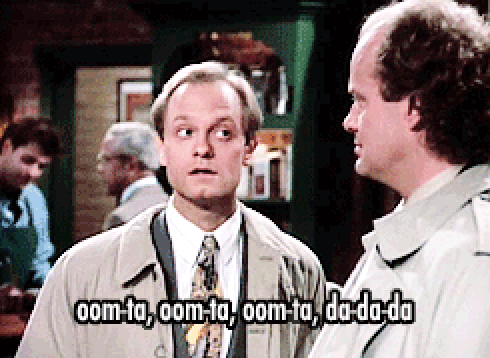 Episodes to Check Out
"Travels with Martin" and "Author Author"
Taryn's Patented Lilith Count
None. Lame.