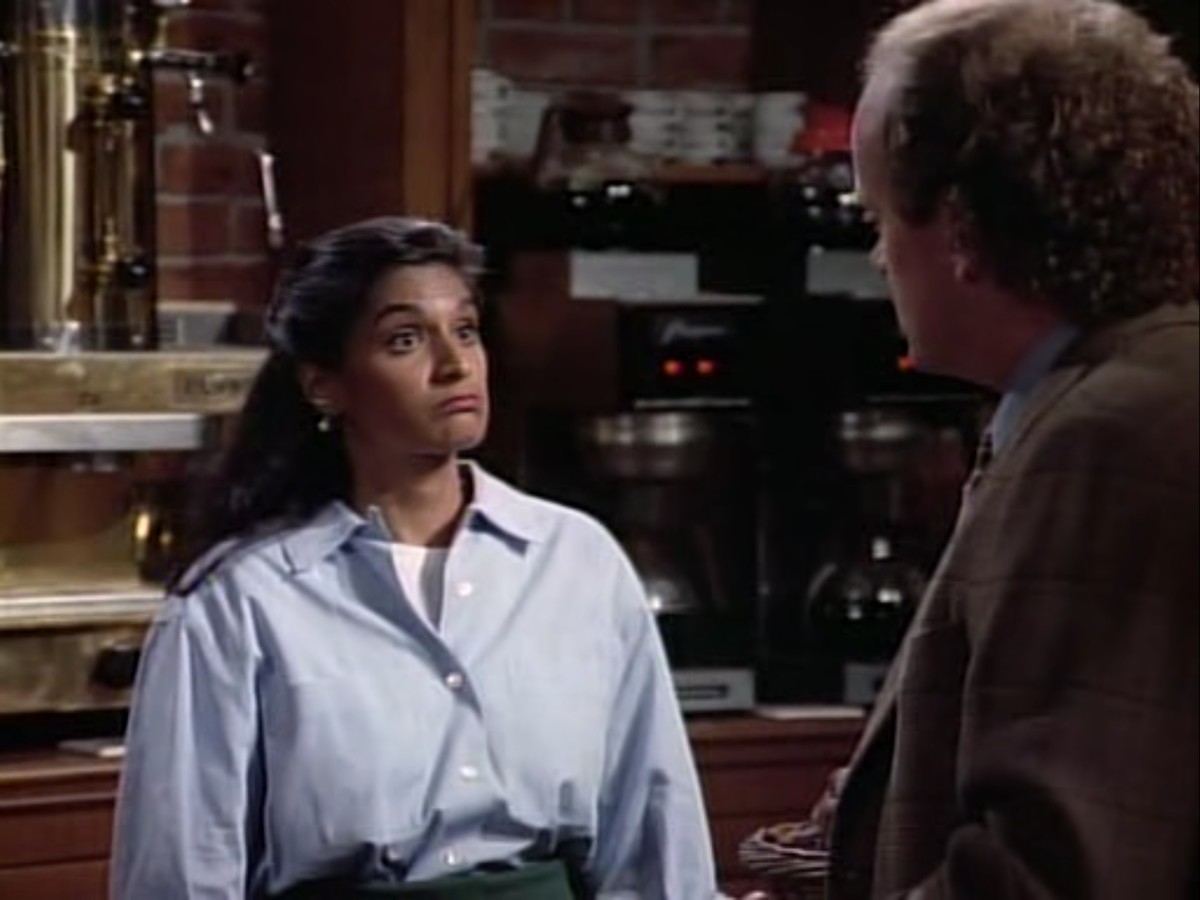 Welcome to the show notes for the People of Colour episode of Season 2 of Café Nervosa. We hope you enjoy the podcast!
Podcast Episode Synopsis: We decry the lack of diversity in this show and very occasionally are happy for the good steps towards representation that the show takes.
Lauren starts us off with her patented diversity rundown. There are people of colour in 14 of the 24 episodes this season. Woo! But not many of them talk. Booooooooo. This show is super white, and it is a big flaw. Thankfully we do get to see the great Luck Hari mock Frasier. Other featured performers in this season are Irene Olga Lopez, Lincoln Kilpatrick, and Charlayne Woodard.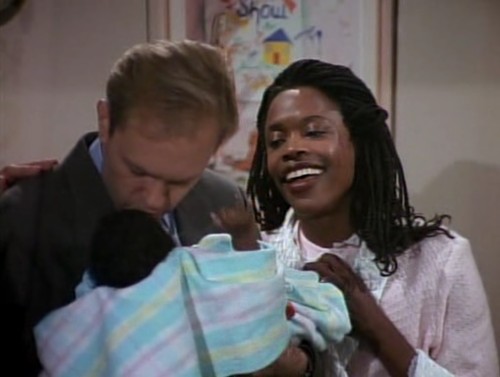 The episode "Burying a Grudge" is pretty much the highlight of episodes featuring people of colour. Something specifically great is that the close relationship is between the oldest person on the show and a person of colour. This is something we like to see.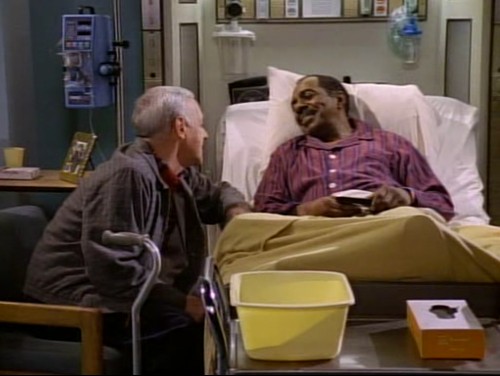 Lauren bravely admits her Japanese isn't up to snuff.

This season was hard for us to stay positive when talking about diversity. Again, this show is better than a lot of its contemporaries, but that doesn't mean it is good. Do better, everyone.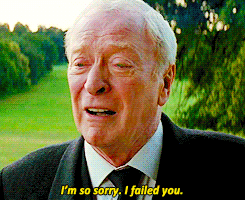 Thankfully we get to talk about Golden Globe and Emmy winner Alfre Woodard, because she called in! And she gets to talk about droppings, so there's that.

Episodes to Check Out
"Burying a Grudge"

Taryn's Patented Lilith Count
0, because she is perhaps the whitest person on the show.