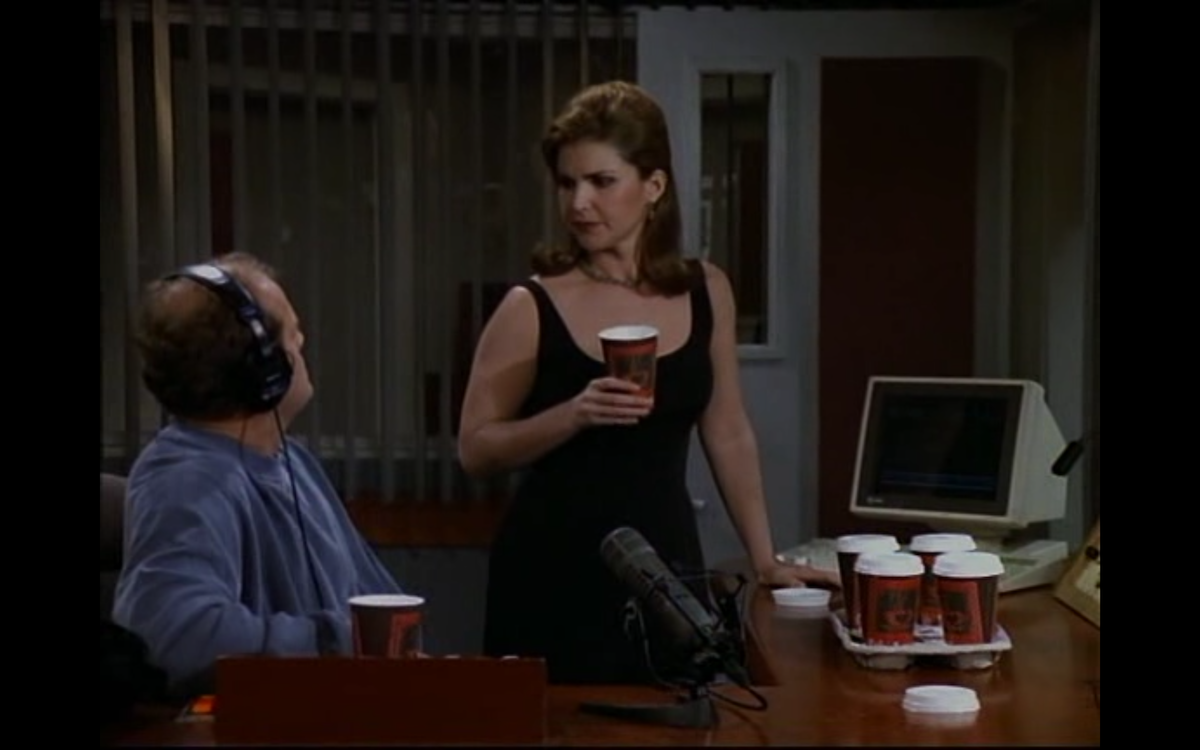 Podcast Episode Synopsis: We talk about our hero, Roz, follow her pursuit of career success, and enjoy her really great relationships with the people in her life.
Oh goodness folks. We love the Roz episode and I feel like you can hear it in Lauren's voice at the top of the show.
Why oh why do the Roz episodes of Frasier have to stink so much? They just generally are not super. But at least we get some good Roz content out of it, because she lifts whatever scene she is in.
The adventures of Roz and Kate seems like a show we should all watch. These two strong women helping each other succeed in a world that is built for men? Yes please.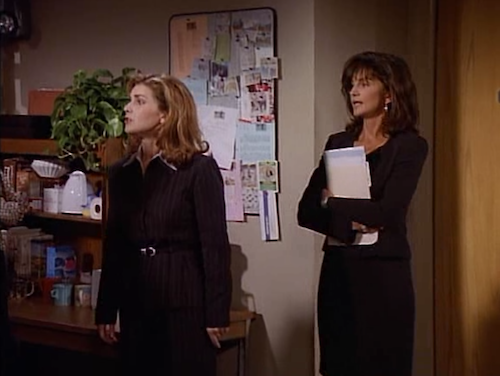 Lauren has her eyes on the prize when it comes to Roz and she very astutely points out that Roz, likewise, has her eyes on the prize for her career. Kate represents a world of possibility for Roz's future career, and it's nice to have some moments that show that Roz is working hard for what she wants.
Roz and Daphne have a really lovely relationship that I love to see. I feel like it is unique for this time that they have a generally uncomplicated, supportive friendship and that they are always willing to help each other out in whatever they need. They initially bonded over their professional relationship to Frasier but they have built the relationship into so much more.
And now we get to get into it! Roz's style is everything in this season. She has always been gorgeous but this transition really gives the people what they want. If I don't get to talk about Lilith at least I get to gush over what a smoke show Roz is.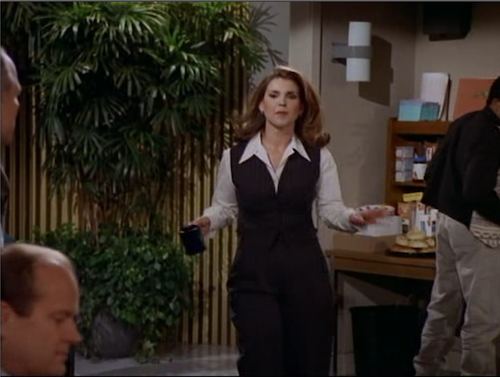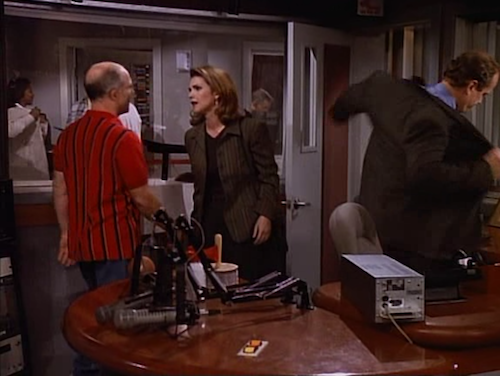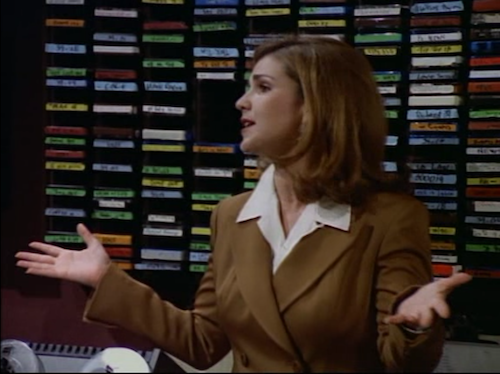 Episodes to Check Out
"The Focus Group" and "She's the Boss"