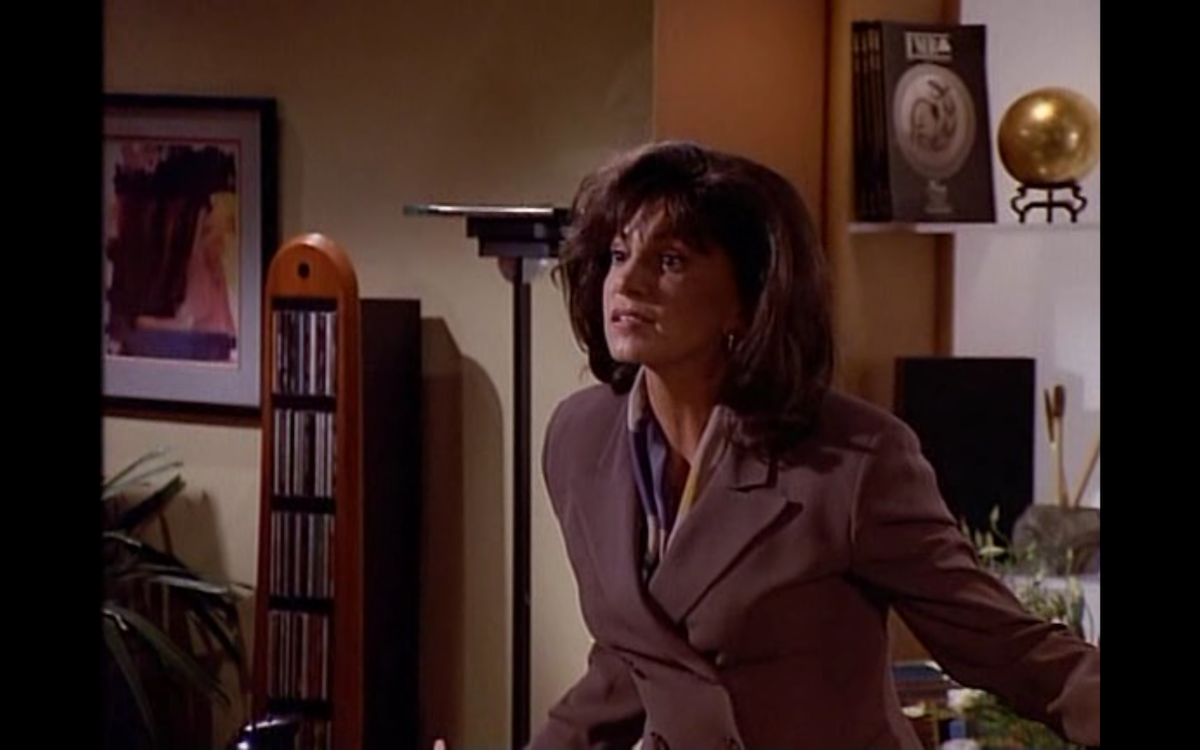 Podcast Episode Synopsis: We discuss the impressive resume of Mercedes Ruehl, the excellence that is Tony Shalhoub, and the abundance of white nonsense that this show has for us.
Hey! We are working on ourselves and changing up the focus of this episode is part of it.
Lauren kicks off the show by talking about the absolute bonkers plot of the Oscar winning film The Fisher King. No thank you, will not be watching. Thankfully we are able to steer back to some enjoyable chat about the talents of Ms. Ruehl.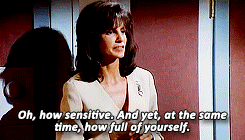 "I'm not one of those for whom antique is a verb" is a genuinely classic line. I wish we could all slip it into conversation more.
Tony Shalhoub is just great. If you haven't watched him drink a ton of tomato juice in the Catskills then you are missing out. And the early morning workout romper! It's glorious!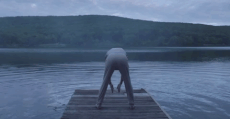 Anyways, he is a delight in this episode despite the bland, lazy representation of an Arab-American. Tony Shalhoub brings his all to his roles, and good job him. Side note: if you haven't watched the Tony performance from The Band's Visit where he just stares into the eyes of Katrina Lenk while she sings, I suggest you do. He is shockingly captivating while not really doing anything.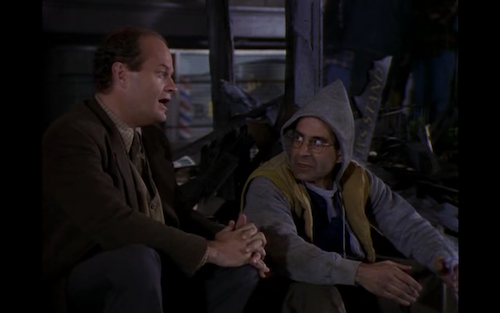 As always, I appreciate Lauren's rundown of BIPOC actors. It is nice to hear that there is small progress, but not enough. Forever and ever, not enough.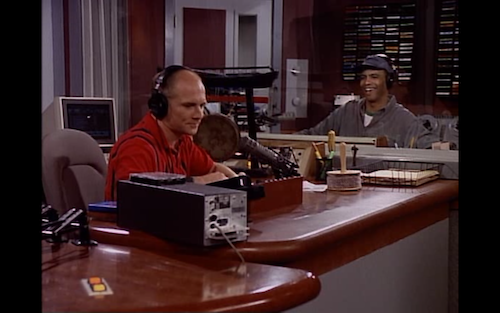 Ah, white nonsense. I do think our whole podcast could be called "We Like This Show, But It Is All White Nonsense". Maybe we will discuss a name change. Also, maybe I should keep a running tally of Frasier's literal crimes.
Has anyone thought about My Girl recently? It is a genuinely scarring movie for (presumably) children. It involves multiple dead bodies, a young woman transitioning into a new stage of her life without any solid guidance or support, severe allergies that are not well explained for children, and Jamie Lee Curtis putting blue eyeshadow on the corpse of an elderly woman.
Episodes to Check Out
"It's Hard to Say Goodbye if You Won't Leave" and "The Focus Group"