Welcome to the show notes for the Cast episode of Season 2 of Café Nervosa. We hope you enjoy the podcast!
Podcast Episode Synopsis: We talk about our favourite moments from star Kelsey Grammer, discuss our weird world of shared obscure references with our Who's Calling segment and go deep into some obscure IMDB pages.
It's cast time! Kelsey Grammer is a good actor. He is the centre of this universe for good reason, and by extension Frasier is the centre of the show for good reason. Something that we don't often see from the character is that he actually is super good at his job. The episode "Dark Victory" is an earnest episode and I appreciate the emotion that is put into this character. Lauren goes to the opposite end of the spectrum and loves when Frasier goes all in on something stupid, and she is not wrong for loving this. To sum up, despite ourselves we really respect Grammer's acting abilities.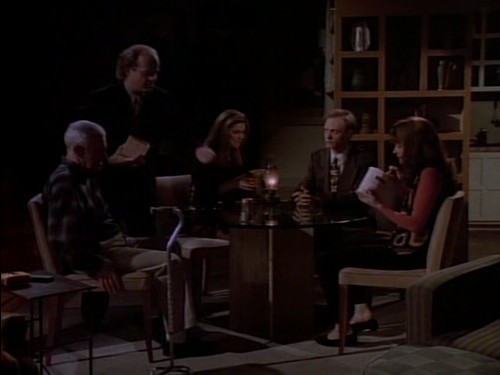 I love talking about Who's Calling. Lauren surprises me with recognizing two callers. Including star of One Magic Christmas, Mary Steenburgen. Readers will note that it is not wholly surprising that Lauren recognized her because she genuinely loves her. If I'm being honest I am not 100% sure where this love comes from. I'll just have to keep citing One Magic Christmas. Lauren and I have a DEEP well of shared pop culture information, and this is our time to really get into it. It's a good look into our shared brain, as frightening as that may be.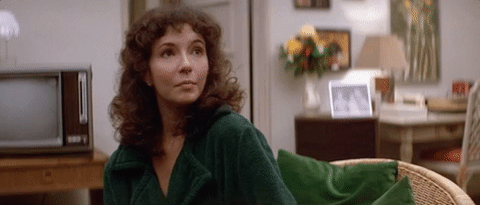 Further into our discussion of good and great guests from this show. When discussing Téa Leoni, I give a real botched synopsis for Jurassic Park III. And I somehow failed to acknowledge her role in Deep Impact. Swing and a miss, me. We get to talk about Diedrich Bader, Nathan Lane, John C. McGinley, and the great Ted Danson. I get in there with some hot takes about national treasure, Ted Danson.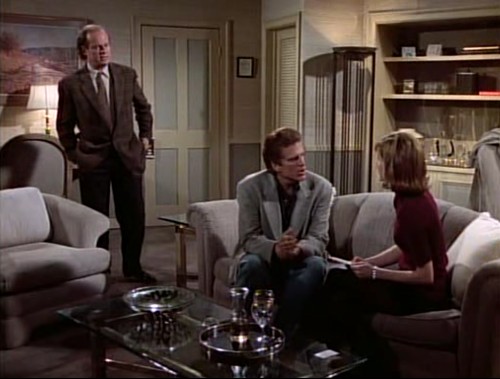 The nonsense we each bring is basically that dudes suck. Nothing new here.

Episodes to Check Out
"Retirement is Murder" and "Dark Victory"
Taryn's Patented Lilith Count
1 , with thanks to Lauren for slipping her in there.