Podcast Episode Synopsis: We get to talk about female bosses and the new facets of Daphne's developing character.
Ah, Kate Costas. She is a really welcome addition to the show. While the "they fight until they kiss" story isn't great, the characters have palpable chemistry and an enjoyable relationship.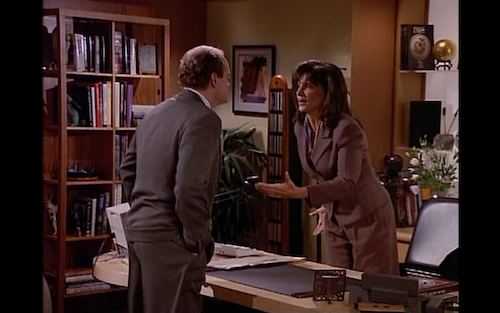 Hey everyone, the fact that Lilith isn't in this season is a supreme bummer. I didn't even bother to make a Lilith count for the posts. It is really sad for me. At least Shelley Long is here to get us through these dark days. I do make the most out of this opportunity to talk about Lilith as much as humanly possible.
It is so lovely to see Jane Leeves get some real story, finally. It only took three seasons to give her something to do beyond react to the lives of the men around her. I also appreciate Daphne's complicated feelings about Frasier's question. It is good to be told the truth but you can also be upset about it.
Lauren really surprised me with her kind gift of Lilith facts. I love Bebe Neuwirth so much. I am looking forward to season 4 where she hopefully makes a triumphant return.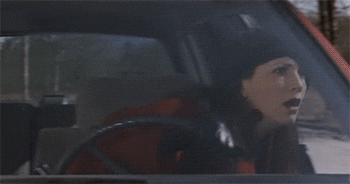 During nonsense corner and following, eagle-eared listeners will get a soundbite of my small child returning home. Classic pandemic recording. That kid is truly fantastic, so please enjoy.
Episodes to Check Out
"Moondance" and "Where There's Smoke There's Fired"